Merge Servers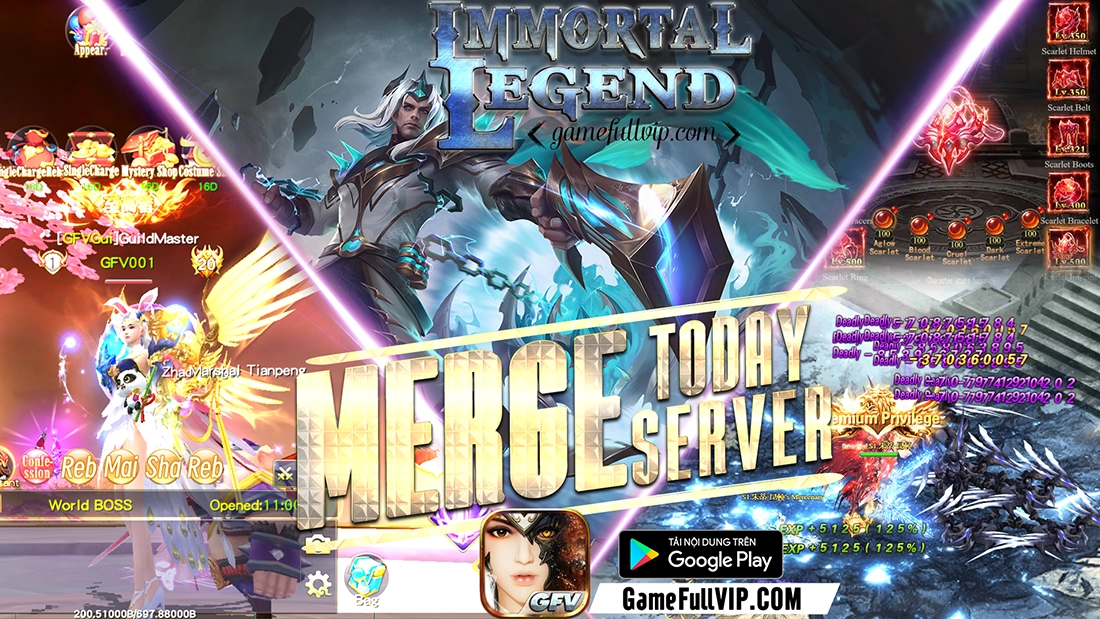 Dear Players,
We understand that many of you have been experiencing server lag and accessibility issues over the past week. We want to assure you that we take your feedback seriously and are committed to providing a smoother gaming experience for all.
Merge Schedule: 01.10.2023 - 09.10.2023 (Sunday)
In addition to addressing these technical concerns, we are excited to announce the launch of several new games this October:
- Naruto: Shippuden (2D)
- OnePiece (2D)
- Pokemon (2D)
- Super Saiyan (DragonBall 2D)
...and many more!

To ensure a seamless gaming experience and accommodate our growing player base, we have decided to merge servers for some of our existing games.
Here is a list of games and clusters that will be merged:
Mirage 3D:
Cluster 01: Servers 01-10

Pokemon 2D:
Cluster 01: Servers 01-28

KungFu Arena 2D:
Cluster 01: Servers 01-28

Soul Land Reloaded:
Cluster 05: Servers 38-50

MU Immortal:
Cluster 01: Servers 01-15
We believe that merging these servers will lead to a more vibrant and enjoyable gaming environment for everyone.
As a token of our appreciation for your continued support, after the server merge, we will be sending out gift codes to all players.
Thank you for being a part of our gaming community. We look forward to providing you with an improved gaming experience and exciting new adventures in our upcoming games.