TOPUP via PAYPAL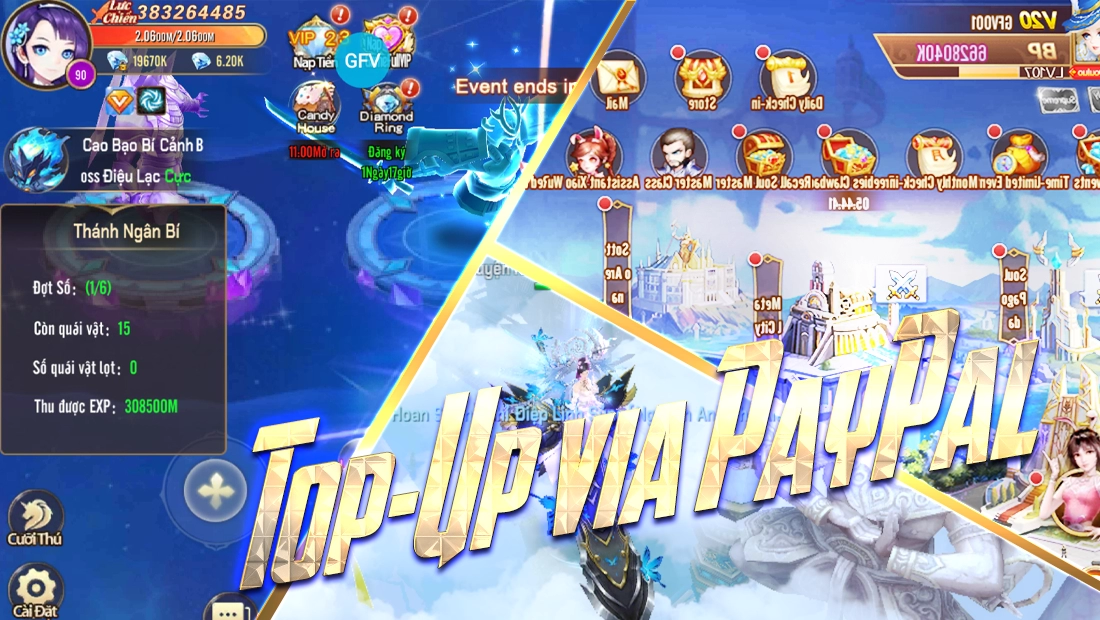 Hello,
GameFullVIP supports "PayPal" and "Mobile CARD" top-up! This tutorial is only for "PAYPAL"!
If your country doesn't support PayPal, you can buy a Vietnam mobile card (or game card). The full guide and example right here:  "TOP-UP VIA MOBILE CARD"
+ Top-up via Paypal (get 10~35% extra COIN):
en.gamefullvip.com/userinfo/paypal.html
+ Top-up via Mobile Card (no promotion):
en.gamefullvip.com/userinfo/paymentcard.html
-------------
1. How does it work? 
VISA/Mastercard are accepted at GameFullVIP!But right now, it is no longer supported (Gvmt. prohibited transfer overseas)!
So, paypal is a better way for you!
Exchange rate (minimum = 3$):
$10 = 230.000 COINs = 700.000 diamonds 
(basic ratio)
Actually, you will get 10%-20% extra PROMOTION COIN if top-up via Paypal (depending on your VIP level on the website)! 

2. How do I top up my account?
Go to: en.gamefullvip.com/userinfo/paypal.html
Copy your "receipt code": G------
(total 7 character and number, start with G------)
Then fill "receipt code" in the comment section (image below).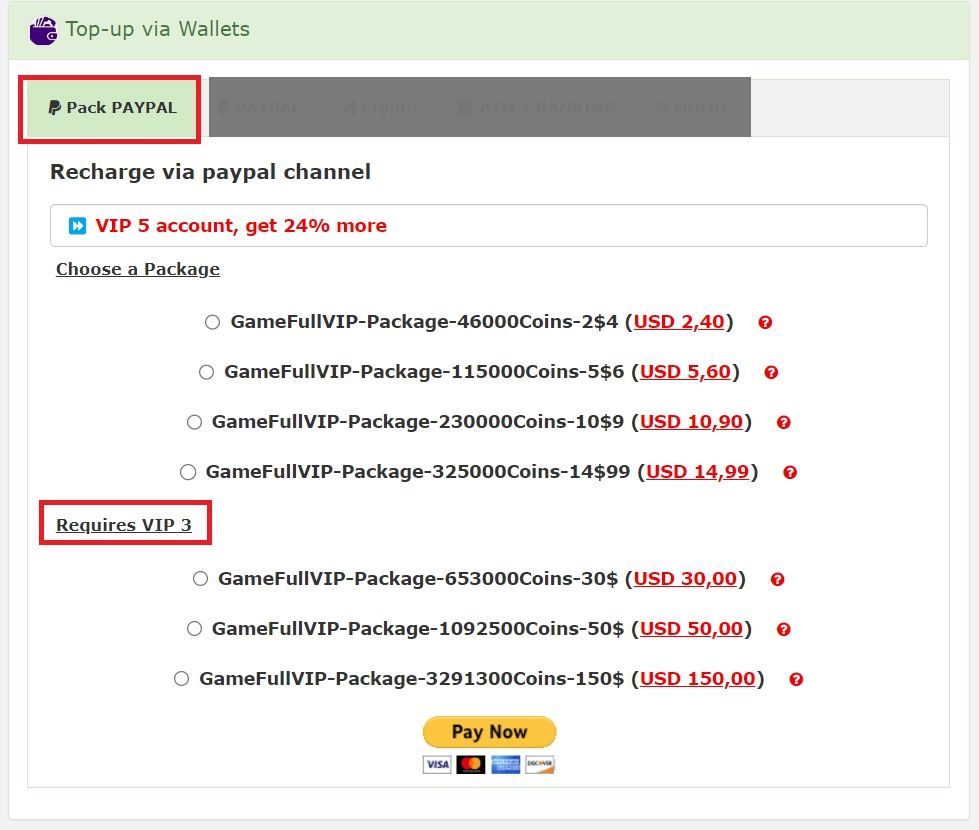 When choosing a payment type, please choose "FOR FRIENDS AND FAMILY"!
(you can choose to buy goods and services, but Paypal charges  $1.5 for a $20 transfer fee. We will talk about it in the final section)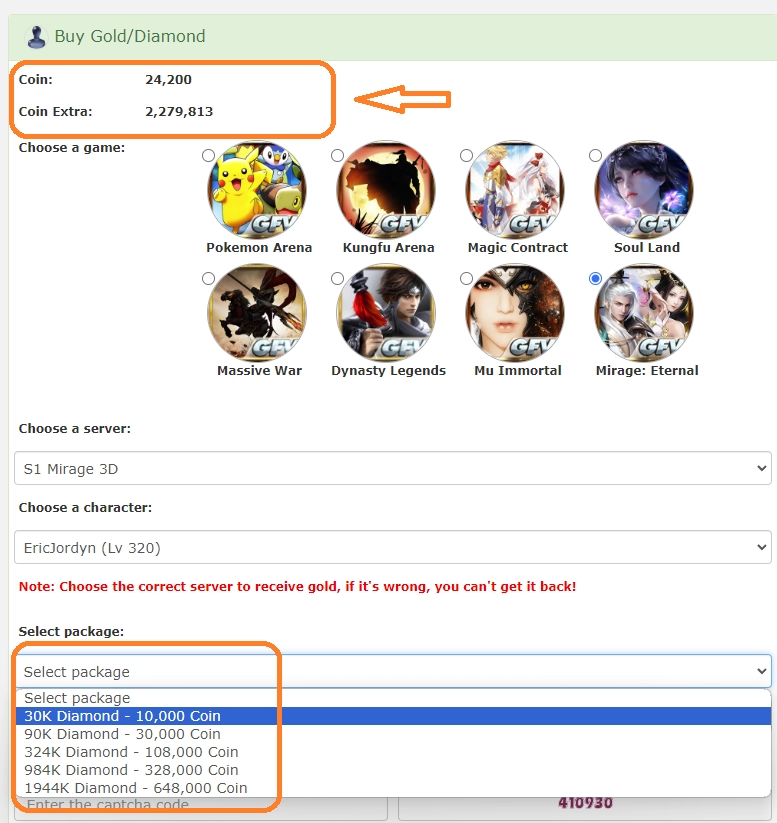 The final result before the transfer "may be" look like this:
Our system will automatically check and approve your transaction after 8-12 min!
So your account will get COIN after that intermediately!
----------------
In case you forgot to enter "receipt code", just send a message via Paypal, Facebook Fanpage or email. We will approve and add COIN to your account.
- Facebook fanpage (24/7): https://fb.com/gamefullvip
- Email: [email protected]
Or you can send a text to the number +84 981556428 (+84 is the country's calling code, 981556428 is a phone number). Please contact first through my Facebook fanpage!
3. How can I refund?
Right now we don't support refunds after 3 days or if you've already spent all your COINs! 
We received a lot of refunds through Paypal, but it was a 100% Paypal close case!For many years, Paypal has already claimed:
"Your claim will not qualify for a refund under PayPal Buyer" in gambling, gaming, items equivalent to cash (game gift cards and pre-paid cards) 
With almost all "digital services" and "game items" PayPal never refunds.
4. How to transfer COINs to diamonds in-game (or Gold = KNB)?
- In the first step, go to en.gamefullvip.com/userinfo/chargecoin.html
You can also check your web wallet!
- COIN: the total of your top-up via Mobile card, Paypal, VISA, Mastercard, etc.
- COIN extra (promotion activity): it works as COIN (nothing different, but it doesn't stack with COIN)

After transfer, please go to the game and check your mail (or game wallet)!
Some games support "directly buying" in-game. Just click on the package, and the system automatically decreases COIN and adds diamonds!
Check your "Buy history":
en.gamefullvip.com/userinfo/hischarge.html
Thank you for your support!