Support Cryptocurrencies TopUp with zero fee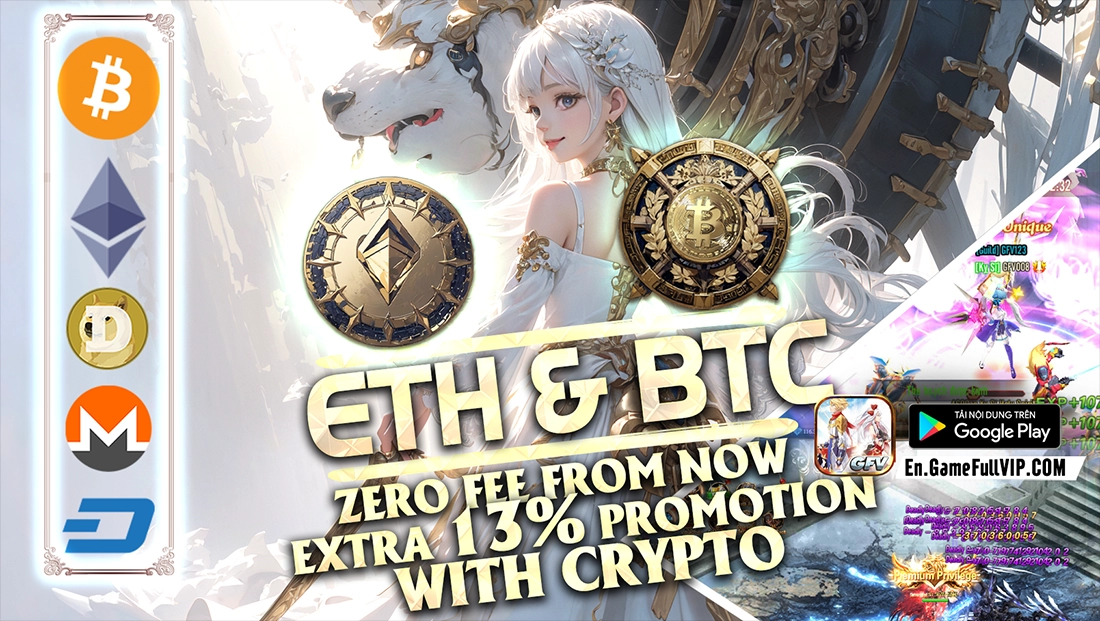 Hello,

Our API automatically handles all requests to transfer cryptocurrencies (such as BTC, ETH, XLM - Stellar Lumens >>> with zero fees, USDT, BUSD...) in next few days!
If you're interested in top-up using crypto and receiving extra rewards, please reach out to us on our GameFullVIP fanpage or through Discord.
(Note: This post is not yet complete, and we are in the process of updating it)
Here's some information you should be aware of regarding fees and a comparison between PayPal and cryptocurrencies (you can get more, up-to 13%, typically 8-10%).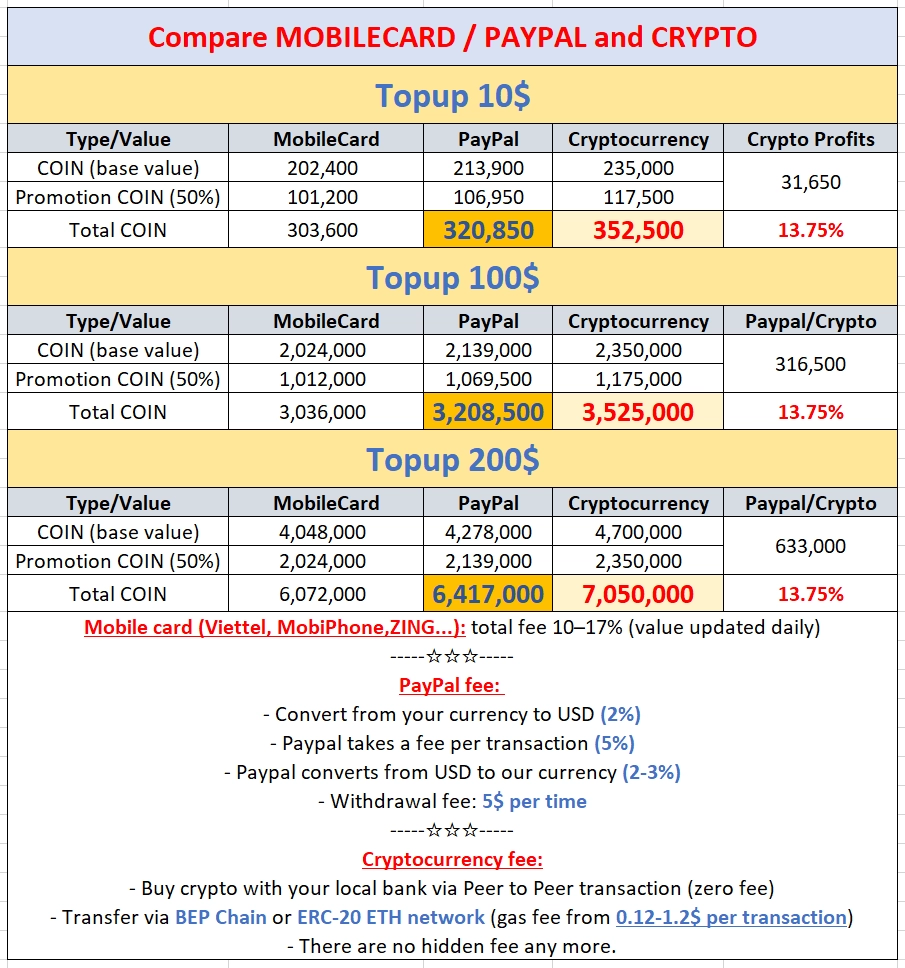 There are many reasons why we are choosing to make Cryptocurrencies as our primary payment gateway. But first, lets look at the fee of PayPal for a single transfer:
- Convert from your currency to USD (2-3%)
- Paypal takes a fee per transaction (5%)
- Paypal converts from USD to our currency (2-3%)
- Withdrawal fee: 5$ per time
As a normal transaction: PayPal convert your local currency to USD (you lost 2-3%) > then take 5% of transaction > convert from USD to our currency (we lost 2-3%) > withdraw fee 5$ (1%)

So, at least 8-11% lost for nothing! 
(updating...)