Release Server 19 Mirage 3D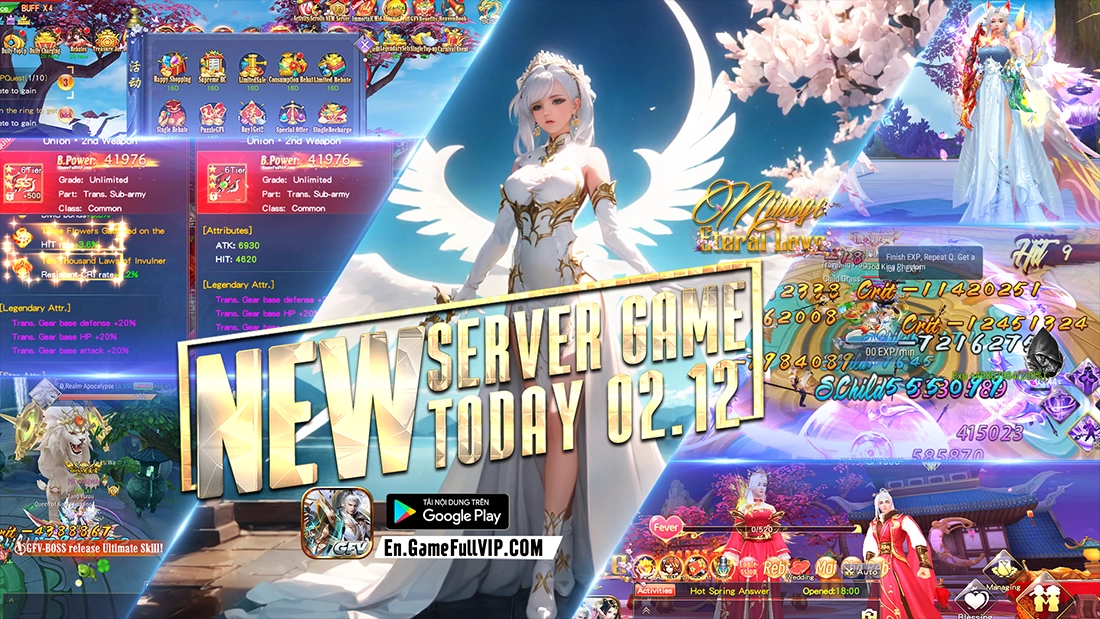 Mirage: Eternal Love 3D - A Mythical MMORPG Adventure with beautiful, high-definition graphics.
It feature a variety of Instance (Dungeons), a massive Immortal Realm to explore, Endless Fight, Real-time PVP, Agile Flying skills, Divine Transform, Cross Server Boss encounters, Guild Siege War...
Become a God, a Demon, or Rule the world? It depends on your choice!
-----☆☆☆-----
SERVER OPEN TIME:
- Mirage 18: 21.11.2023 (14h GMT+7)
- Mirage 19: 02.12.2023 (14h GMT+7)
- Mirage 20: 12.12.2023 (14h GMT+7)
-----☆☆☆-----
DOWNLOAD APK:

or copy link: app.gamefullvip.com/mirage3d_release.apk
-----☆☆☆-----
FANPAGE ACTIVITIES
1. Comment your account name on lasted post
Just comment on your account and a image in-game on Facebook post, and system will send the full guide and gift code to your messenger!
2. Join the Discord server
Or copy: https://discord.gg/HsgMad6MWX
Sometimes the GM (Game Master and Moderator) will organize social activities that will award you with a large number of giftcodes (10k~20k COIN = 30.000~600.000 GOLD). Follow it!

3. Share the post on Facebook or the forum
We always welcome you to recommend the game to forums or Facebook groups, please share the new server post with 3–4 groups!
There are the following requirements:
- The posting/sharing must be approved.
- Group must have over 2,000 members
- Send shared screenshots to the fanpage https://fb.com/gamefullvip
After that, we will send you a gift code: 20K COIN = 60.000 Gold!
-----☆☆☆-----

TOPUP/EXCHANGE GOLD RATIO:
$10 = 230.000 COIN
200.000 COIN = 600.000 Gold
(base ratio, you will get 15-35% extra COIN when topup)
(after TopUp, buy package ingame - game support in-app purchase)
GameFullVIP supports Paypal/Binance Pay and MobileCard: en.gamefullvip.com/views/topup-via-paypal-634.html

-----☆☆☆-----
GIFTCODE FREE TOPUP (WEB)
Please access: en.gamefullvip.com/userinfo/giftcode.html
Find the codes:
GFV-MGFREETOPUP
GFV-MGEXTRA
There are 2 free giftcodes that give you the benefits of VIP12, 60,000 Gold and your first Top-Up reward!

Video (we will upload an English version):
-----☆☆☆-----

GIFTCODE IN-GAME
GameFullVIP is working on it right now! Take note that you can input here: BenefitGFV > Redemption Code > Iput token (redeem code):
GFVMG9999
GFV4FASHION
GFV4MOUNT
GFV4WINGS
GFVGODDESS
GFVDISCORD
(these code give you lot of resources and fashion)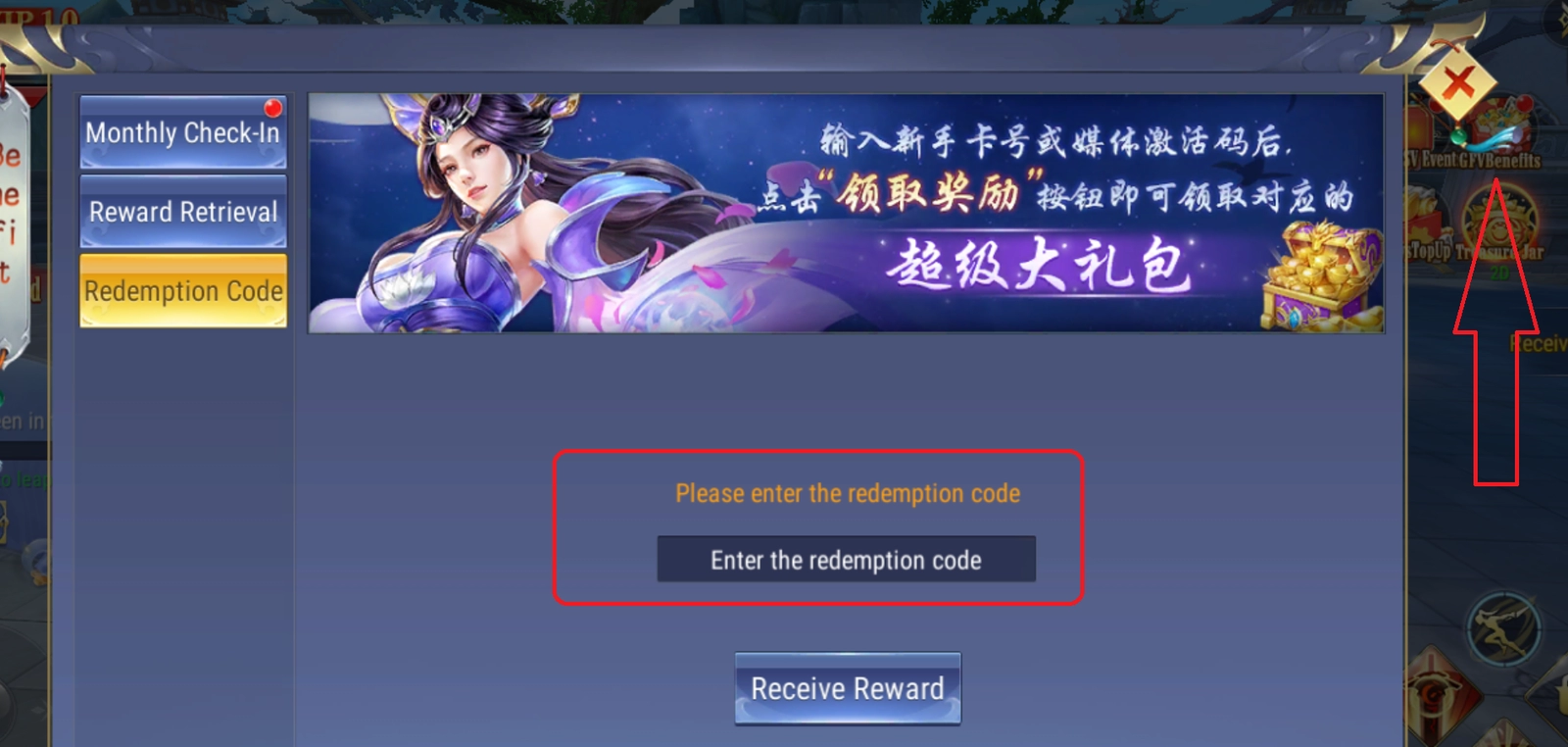 -----☆☆☆-----
NEW SERVER FREEBIE:

- Login, play 5 minutes and open all boxes in BAG: VIP10 + 20,000 Gold + 900,000 Binding Gold + 120,000 Battle Power
- 150 active points and input all codes: total 178,000 Gold (TopUp points include) - VIP13 and ~1,300,000 Binding Gold
- Daily can get up-to 168,000 Gold
- Hunt Cross Server BOSS can get extra Gold and Binding Gold!
AFTER 7 DAYS PLAY GAME:
- 1,000,0000 Gold (TopUp points include)
- VIP15 (max VIP is 16)
- 3,000,000 Binding Gold
-----☆☆☆-----

GAME FUNCTIONS:
(updating.....)

-----☆☆☆-----

FULL GUIDE FOR NEWBIES:
(updating.....)