BIGUPDATE 3.0 - PET & GUILD RED BAG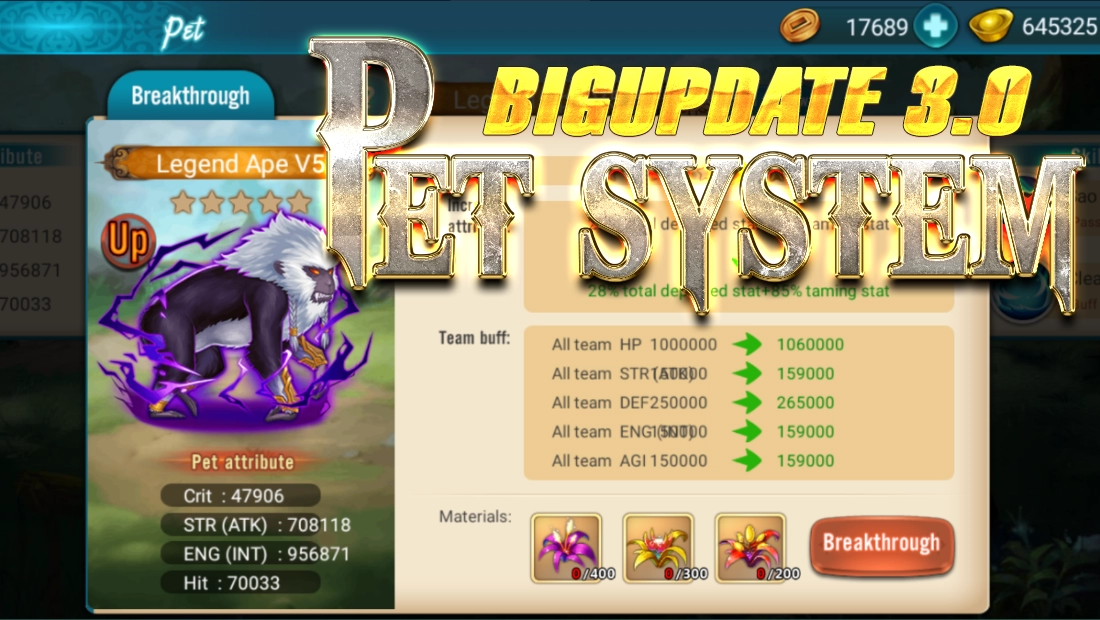 Today, we are excited to announce the release of the BIG UPDATE 3.0!
This update comes packed with several new features and improvements, and we can't wait for you to try them out.
One of the most exciting is the:
PET SYSTEM

To take advantage of this new system, you need to be at level 500.
Once you reach this level, you can visit the "SHOP" to purchase your first PET, the "Super Eagle Lv1."
This is just the beginning, as more pets will be available in future events (Eagle can evolve to Divine quality).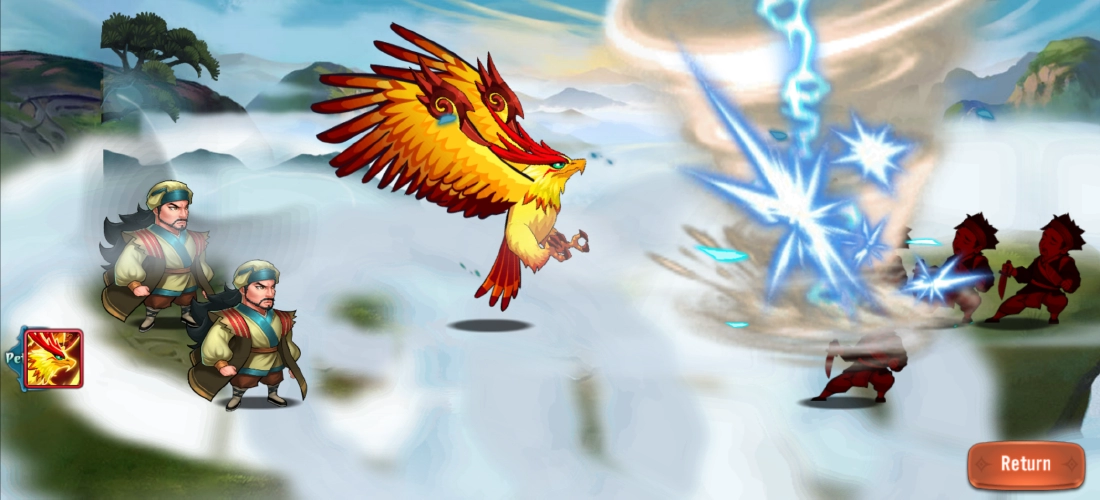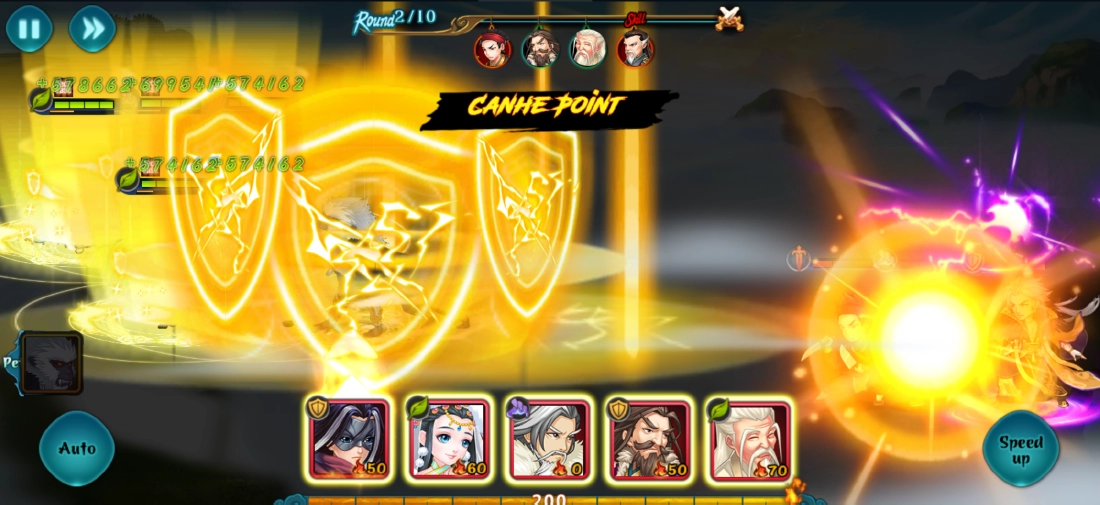 Once you have your first PET, the fun really begins. You can upgrade your PET to become LEGENDARY or DIVINE, which will greatly increase huge of attributes and Battle Power.
Want more PET and other resources?
Check all in-game event right now!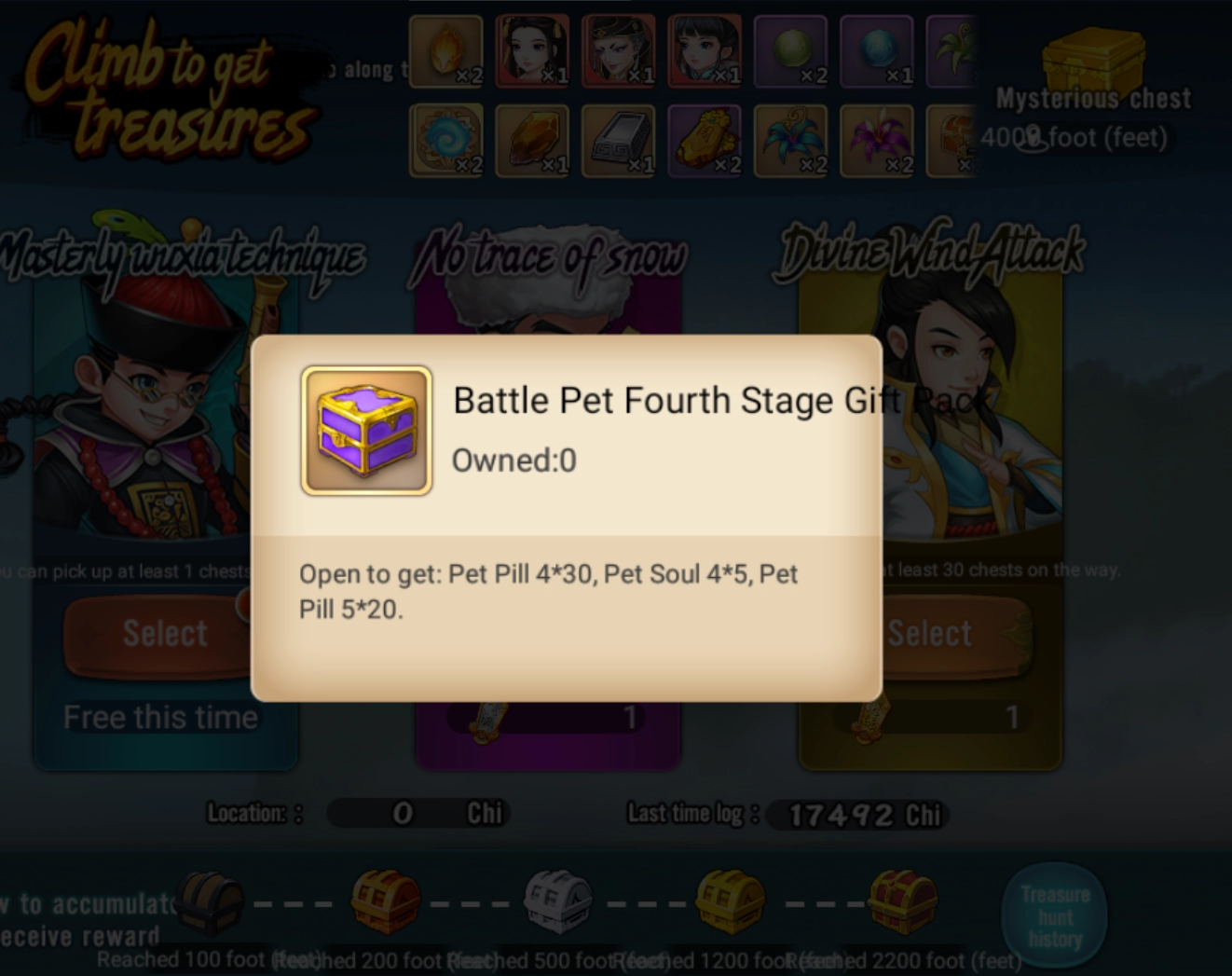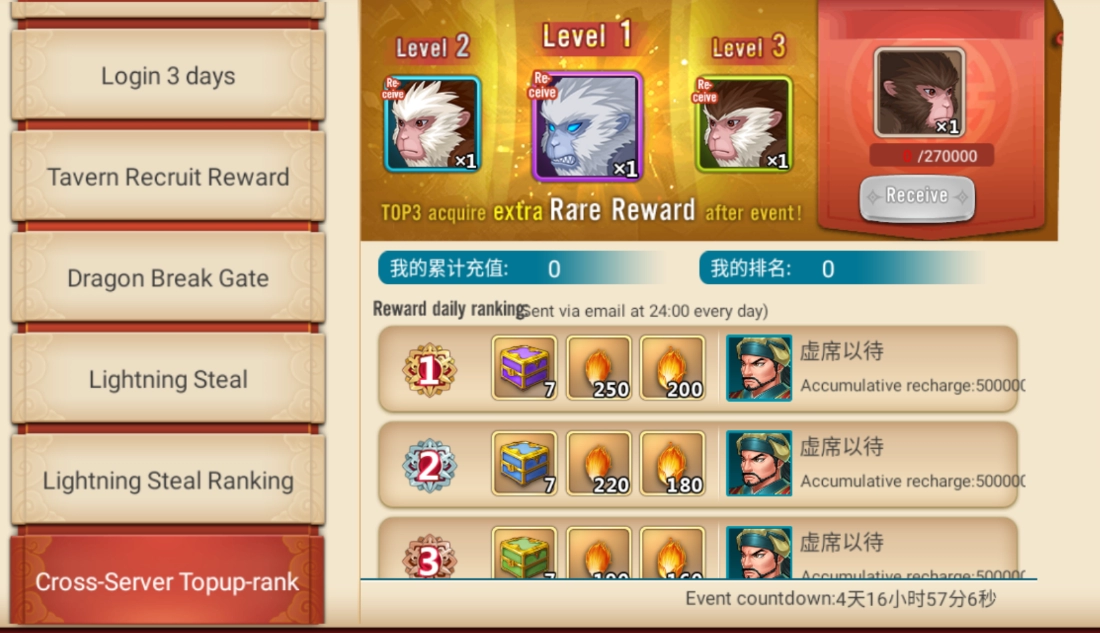 2. Daily Quests for FREE RECHARGE
Everyday, by completing a few daily quests, players will receive a "10k COIN ticket."
This ticket will give players a FREE TOP UP (10k COIN) and 50,000 GOLD, along with other in-game rewards.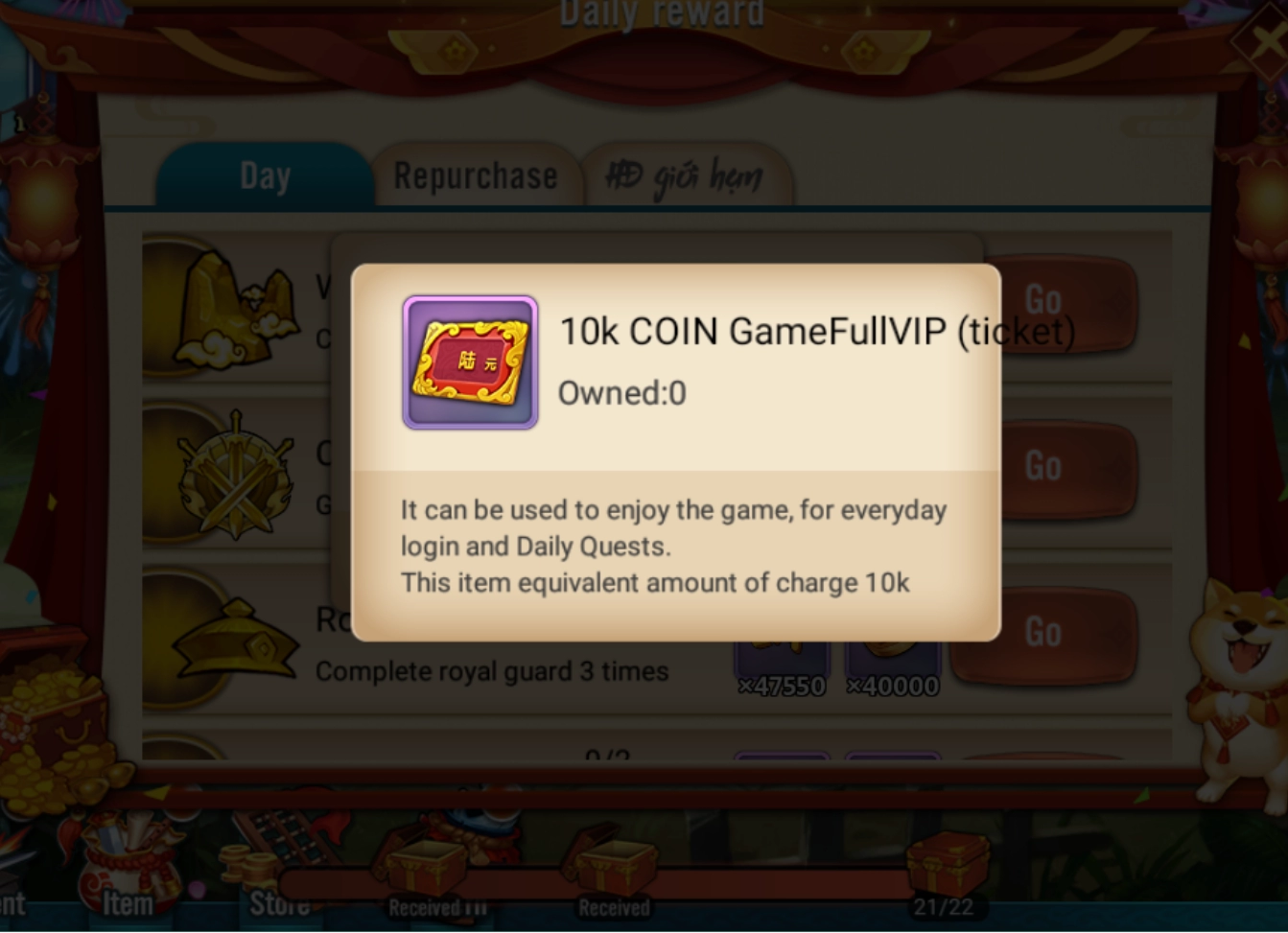 3. EIGHT NEW WUXIA
This update includes 8 new heroes that will offer players new and better strategies.
These heroes can be collected in the next few days or in future events.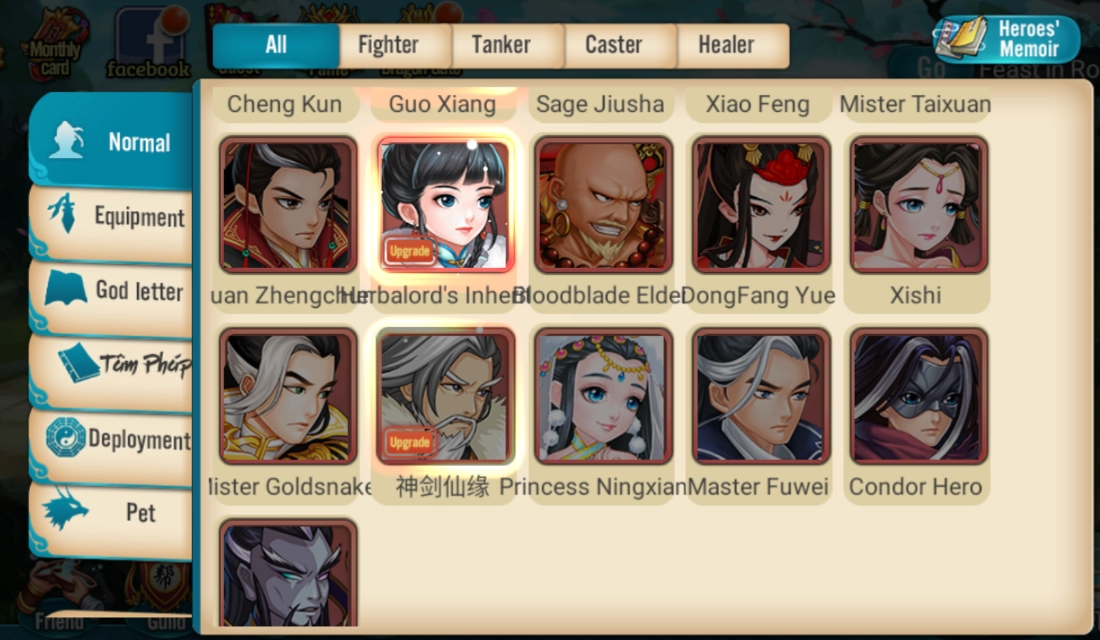 4.Improved Translation
We've made updates to some of the in-game translations, particularly in the "Wuliang Mountain".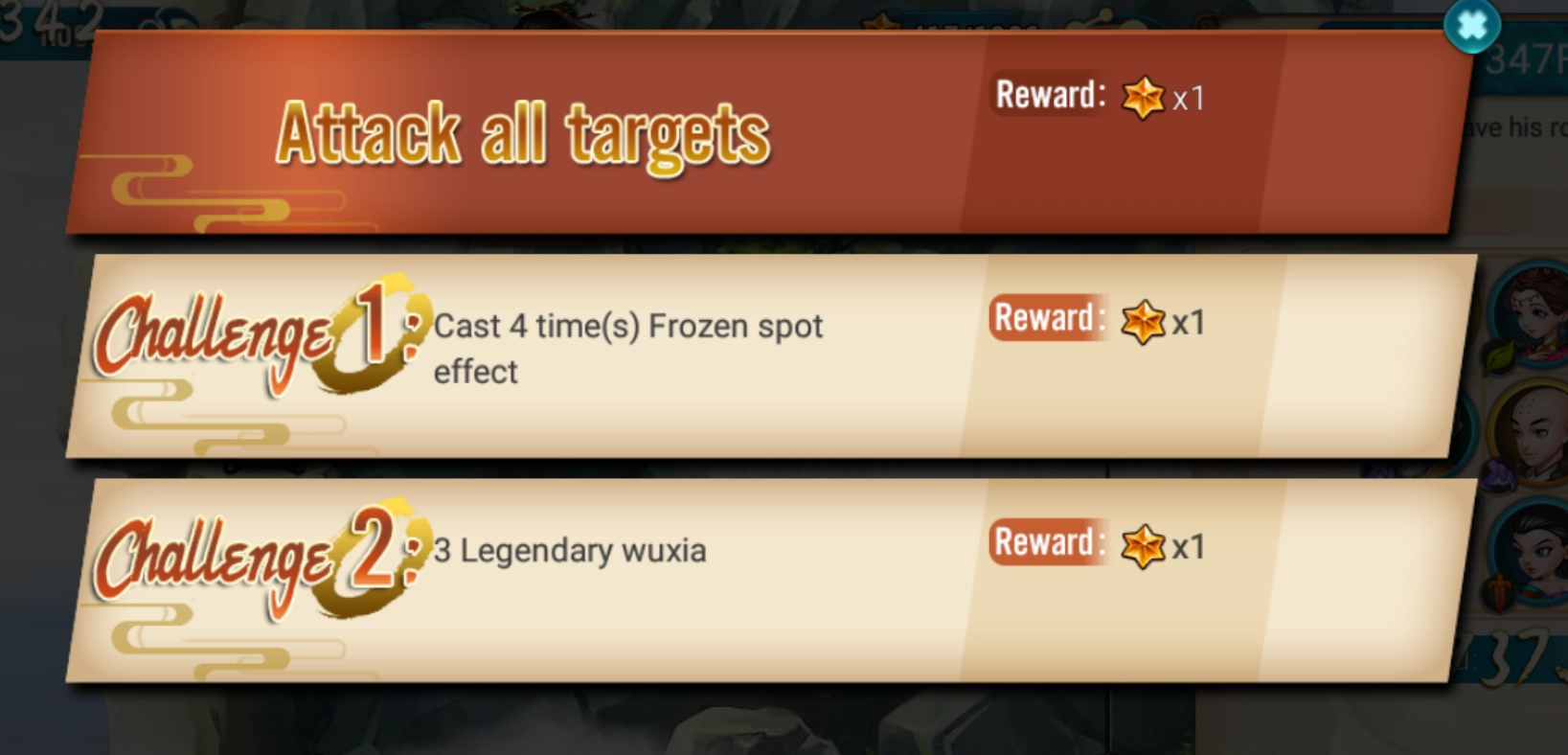 5. We've made several bug fixes based on reports:
a. Examination: game crashes when clicking on it (affects players over 1000 levels, resolved)
b. Meditation Book (Xinfa): causing the game to crash when clicked (resolved)
c. Quiet Training: Parameter error was affecting players who had exceeded level 500 (resolved)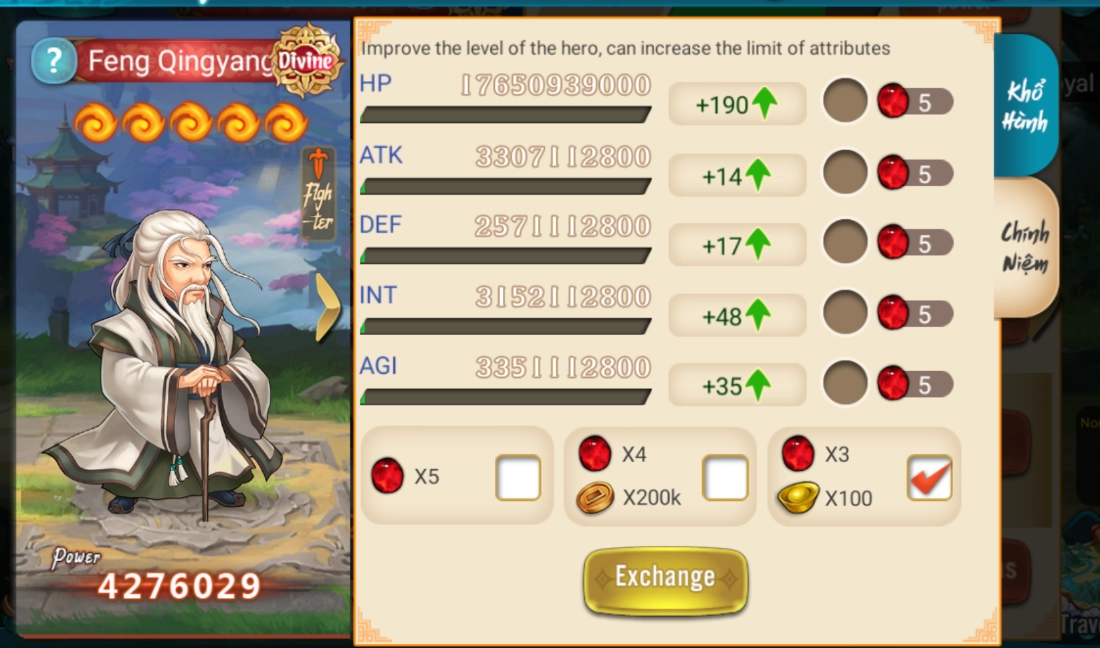 d. In Travel section (Lv 550+): cannot click on "Green exclamation mark" (resolved)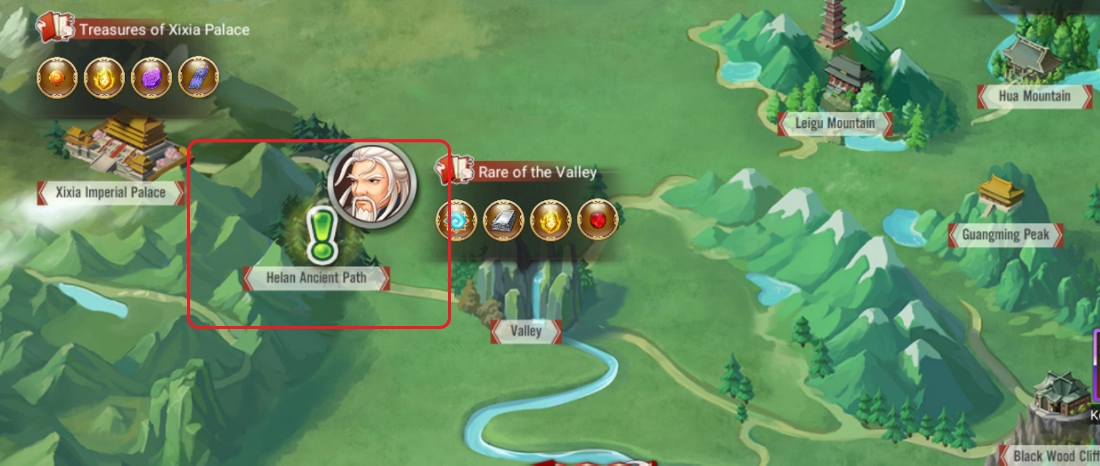 e. Exchange some of the items you won't be able to use (there will be more next week).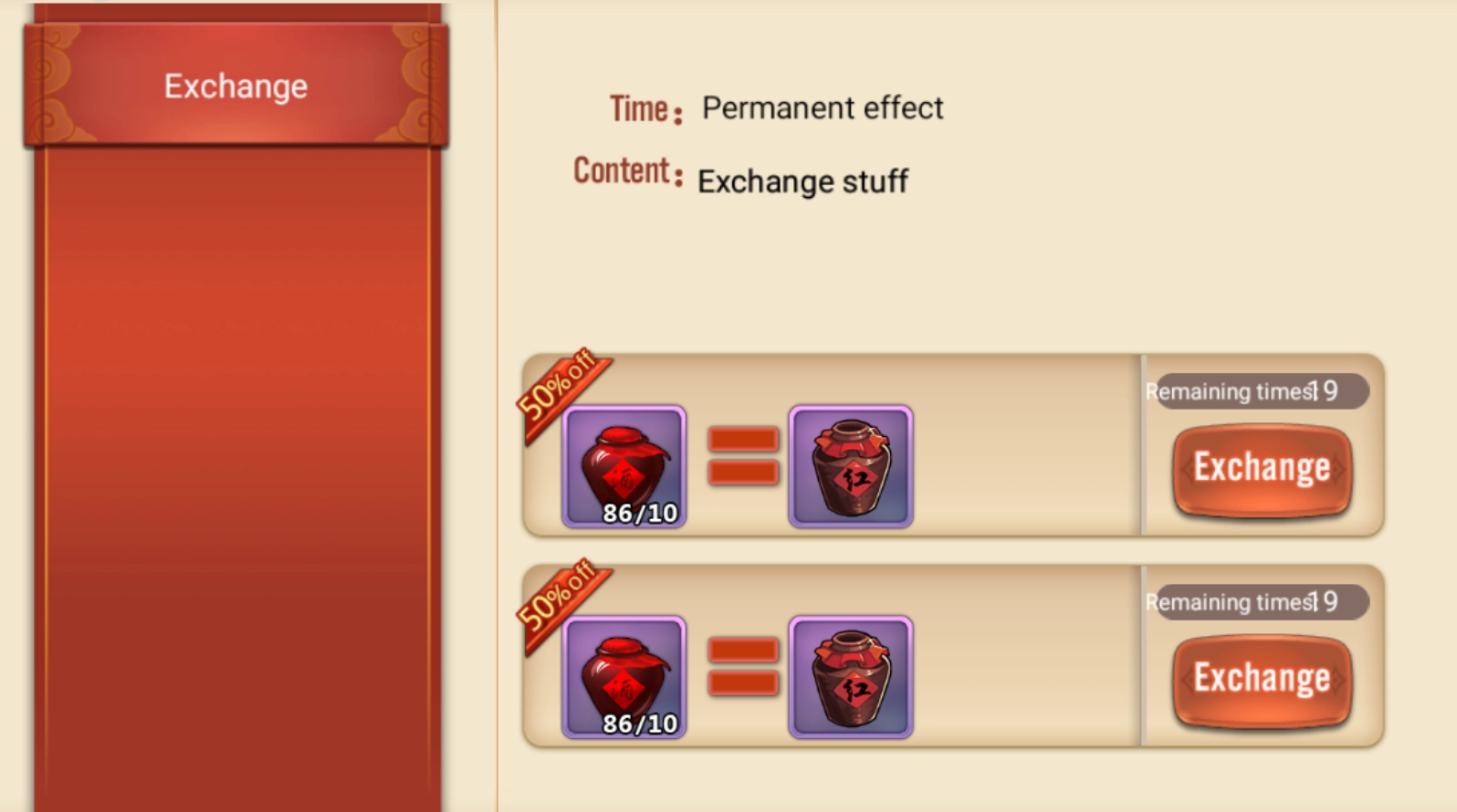 f. We've also made several minor updates and bug fixes to improve your gaming experience
Thank you for your support!