NEW SERVER KUNGFU ARENA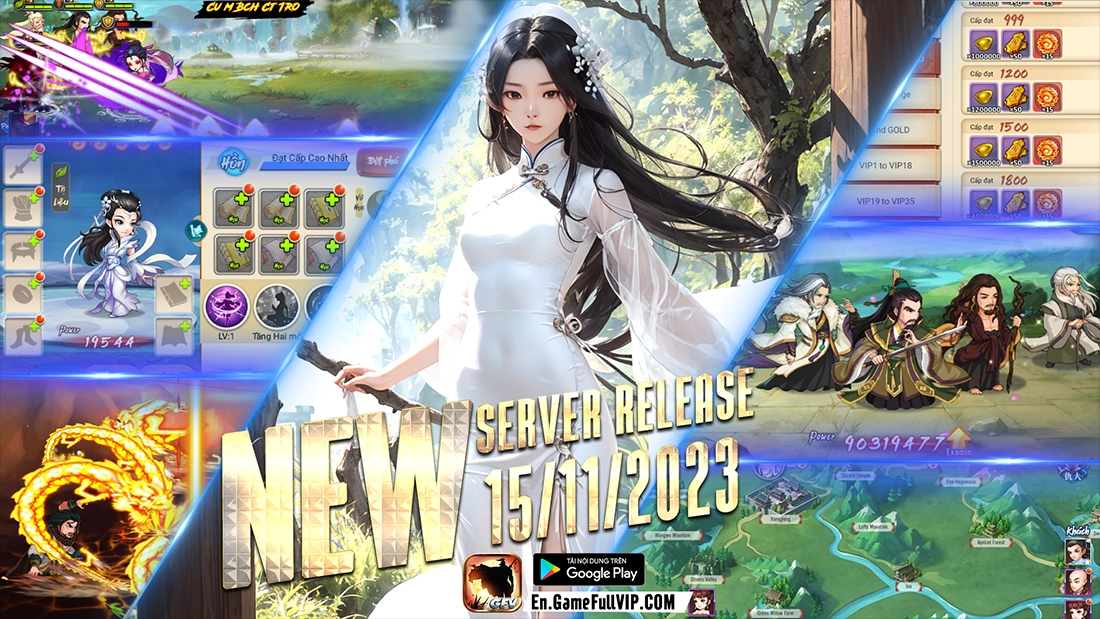 Dear our beloved Master,
Kungfu Arena is a high-quality 2D RPG martial arts card game that is built with the latest game engine and integrates a variety of playing methods such as breaking through, cultivation, strategy, adventure, and confrontation.
Get ready for new path to be a Legendary!
-----☆☆☆-----
Server opening time:
KungFu Arena S31: 25.09.2023 (GMT+7)

KungFu Arena S32: 10.10.2023 (GMT+7)

KungFu Arena S33: 25.10.2023 (GMT+7)
 
-----☆☆☆-----
More Giftcode:
Fanpage Activities

1. Comment your account name on lasted post
Just comment on your account on Facebook post, and system will send the full guide and gift code to your messenger!
2. Join the Facebook group and the Discord server
Or copy: https://fb.com/groups/gamechienthuatmobile
Or copy: https://discord.gg/HsgMad6MWX
Sometimes the GM (Game Master and Moderator) will organize social activities that will award you with a large number of giftcodes (10k~20k COIN = 50.000~100.000 GOLD). Follow it!


3. Share the post on Facebook or the forum
We always welcome you to recommend the game to forums or Facebook groups, please share the new server post with 3–4 groups!
There are the following requirements:
- The posting/sharing must be approved.
- Group must have over 2,000 members
- Send shared screenshots to the fanpage https://fb.com/gamefullvip
After that, we will send you a gift code: 20K COIN = 100.000 GOLD!
-----☆☆☆-----
Exchange ratio:
$10 = 230.000 COIN
10.000 COIN = 50.000 GOLD
(the image below show 10k GOLD, but actually you get 50k)
GameFullVIP support Paypal and MobileCard: https://en.gamefullvip.com/views/topup-via-paypal-634.html
-----☆☆☆-----
Giftcode Web & In-game

Please access: https://en.gamefullvip.com/userinfo/giftcode.html
Find the codes:
GFV-KFATOPUP
GFV-KFAVIP15
There are 2 free giftcodes that give you the benefits of VIP15 in-game and your first Top-Up reward!
Here is an example: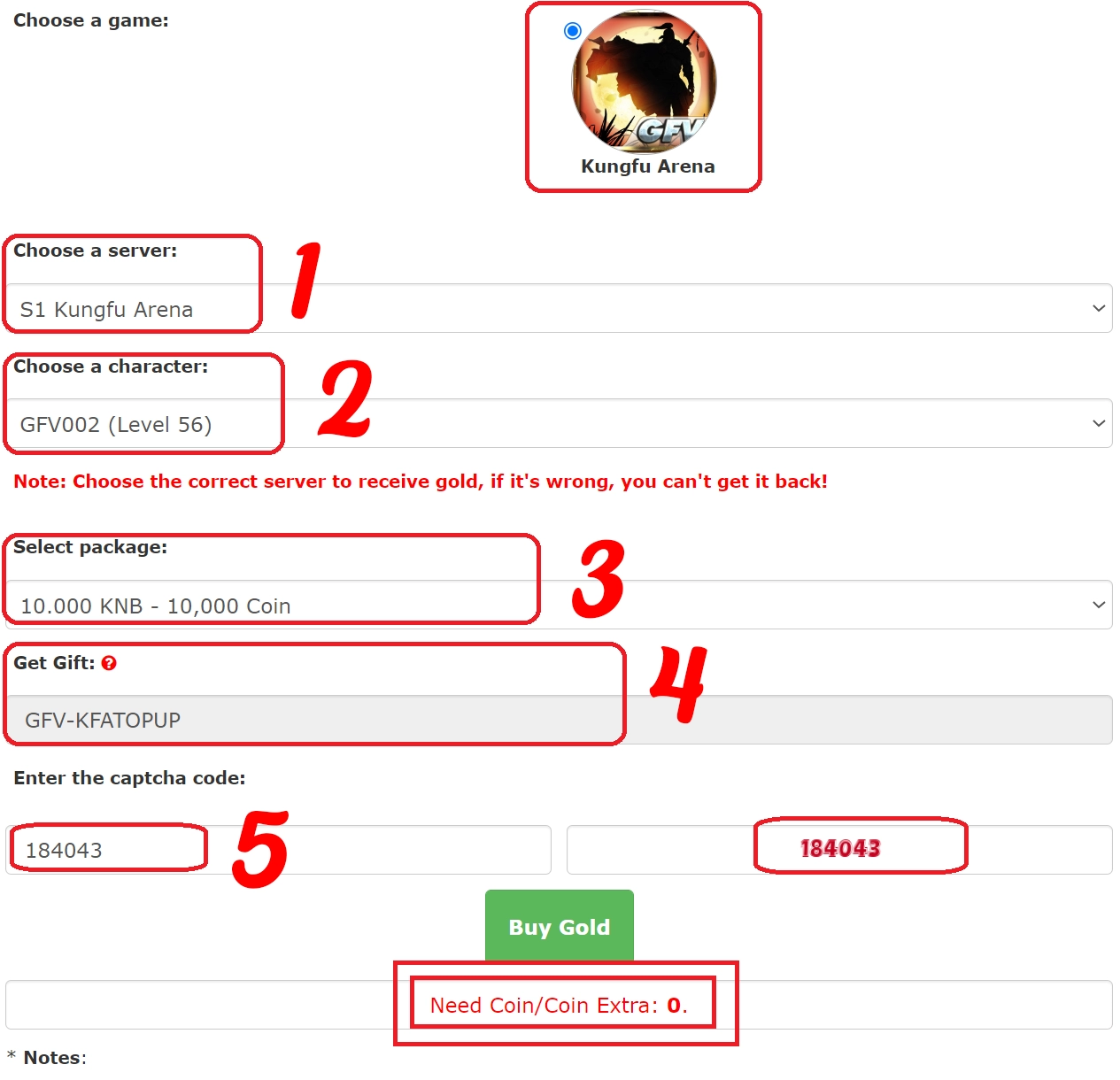 Video:
-----☆☆☆-----
Ingame Giftcode
GameFullVIP is working on it right now! Take a note that you can input here: Avatar > Settings > Input token (redeem code)
Almost all redeem codes are now public; we'll keep you updated in our Discord or Facebook groups!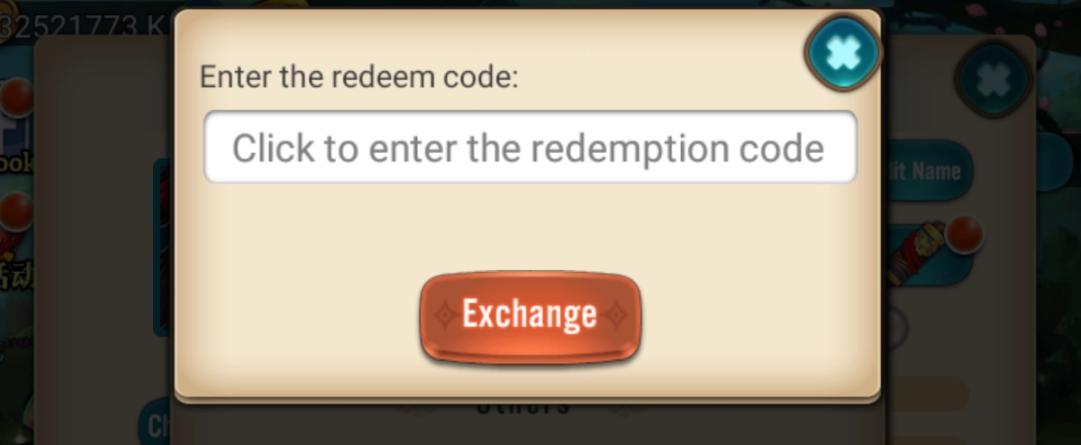 -----☆☆☆-----
NEW SERVER FREEBIE:
- First day login: full 100% first Top-Up reward and VIP14
- 150,000 GOLD on the first day of login via free charge ticket in-game.
- 14 days login: total 1,500,000 GOLD and free VIP20
- Daily login and quests: up to 120,000 GOLD (60k from 1 hour of login)
- Receive free 4,000,000 GOLD from quests and logins every month.
 -----☆☆☆-----
QUICK GUIDE:
How do you advance to the level of PRO in this game?
Guide right here: https://en.gamefullvip.com/views/[quickguide]-alphatest-kungfu-arena-644.html
  -----☆☆☆-----
GAME FEATURES:
[Powerful Heroes]
Recruit and upgrade heroes with powerful skills and abilities.
- Command all famous Wuxia novel heroes to fight for you, including Dongfang Bubai, Guo Jing, Dugu Qiubai, Qiao Feng, Yang Guo, and others.

[Various skill effects]
- Unique skills with stunning visuals! Engage in Kung-Fu battles in vivid graphics!
HD graphics in every frame! Effects are carefully designed, detail by detail.
SKILL EFFECTS/BUFF/DEBUFFF: (...updating)
[Cross-server Tournament]
Wulin Tournament: the ultimate challenge; fight against the greatest in the arena.
Guild War: Show the united power of your guild in fierce battles.
WULIN TOURNAMENT: (....updating)
GUIDE WAR: (....updating)
[Massive Collection]
More than 600 collectible heroes are currently available, with more on the way. Get Heaven's Letter as well as other legendary Wuxia items.
Flexible formation: outsmart your enemies and claim victory.

[Strategic Gameplay]
Create your own formations with smart strategy. With just one hero, you can turn the tide of the entire battle.
[An open world to discover]
Join millions of players in an open world! See, chat, and clash with them in this Kung-Fu game!
Thank you for your support!